Cahill Pro Bono
For decades, Cahill lawyers have worked face to face with pro bono clients to provide individuals and families with access to justice and opportunity. Whether we are standing up for our clients in asylum, immigration, or criminal proceedings, representing vulnerable families in international custody disputes and domestic violence matters, submitting an amicus curiae brief to the U.S. Supreme Court or an international war crimes tribunal, or helping a military veteran start a small business with an international supply chain, all resources of the Firm are brought to bear to make a difference.
106
Number of Matters
Open in 2019
46
Non-Profit Organizations Supported
16+
Number of
Countries Involved
Recent Rankings & Recognitions
Testimonials
Your work gave me and my son our new life . . . I don't have to be afraid anymore.

Sandra, domestic violence survivor and Cahill client through our partnership with Sanctuary for Families

Cahill provided an outstanding crew of lawyers in the beginning phases. I know of other businesses that have paid an arm and a leg to get what we've got. Amazing!

Raymond Collazo, founder of filmmaking collaboration platform FilmLinkUp and U.S. Army veteran

Focusing on my biotechnology company; I needed to generate the best quality science, and not be distracted by legal matters. It was a great relief for Cahill to have my back and support in that space.

William, biologist and U.S. Marine Corps veteran

Cahill's contributions as a trusted legal advisor to Lincoln Center have been immeasurable. Their advice draws from a deep well of legal knowledge concerning internal audit, compensation, and good governance in the context of the nonprofit sector.

Lesley Rosenthal, General Counsel of Lincoln Center for the Performing Arts
Leadership
The Firm's pro bono program is overseen by the co-chairs of the Pro Bono Committee who are actively involved in pro bono matters and are responsible for promoting and guiding Cahill's pro bono initiatives. On a day-to-day basis, our pro bono program is led by a dedicated, full-time Pro Bono Counsel. In addition to coordinating the participation of Cahill lawyers firmwide in pro bono matters, Cahill's Pro Bono Counsel engages with public service organizations to identify innovative ways in which our lawyers can make an impact in communities in New York and around the world.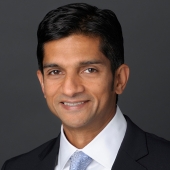 Anirudh Bansal
Partner
Brockton B. Bosson
Partner
Elai Katz
Partner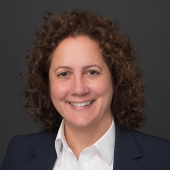 Artemis Anninos
Pro Bono Counsel