Cahill's Pro Bono Efforts During the COVID-19 Pandemic
Cahill has been providing pro bono services to those affected by the pandemic, and we are continuing to develop additional opportunities to make a positive impact.
The Firm's 2020 summer associate class had the opportunity to work on the pro bono projects outlined below under the supervision of Cahill attorneys. As a result of their outstanding efforts in helping those in need during the pandemic, the nonprofit organization Multiplying Good named the class a recipient of its One in a Million Award.
Cahill and several attorneys have been recognized with Sanctuary for Families' 2020 Above & Beyond Pro Bono Achievement Awards. Cahill associates were awarded for their tireless and compassionate work on behalf of domestic violence victims. The Firm was also honored for our work as a founding member of Sanctuary's Virtual Courtroom Advocates Project (VCAP), along with the entire VCAP team.
Our current initiatives include:
Partnering with Sanctuary for Families to help victims of domestic violence file for orders of protection remotely
According to Governor Cuomo's office, the New York State Police reported a 15-20% increase in domestic violence incidents in New York state since the stay-at-home executive order was issued. Cahill is providing remote assistance to victims of domestic violence who call Sanctuary's live helpline seeking orders of protection.
Sanctuary's Legal Helpline:
1.212.349.6009 x246,
M-F, from 9 am-5 pm
Sanctuary's COVID-19 Resources:
https://sanctuaryforfamilies.org/coronavirus
Helping nonprofits and performing arts organizations navigate the CARES Act
The firm is assisting nonprofit and performing arts clients with analyzing and interpreting provisions of the CARES Act so that these organizations and their employees can have the full benefit of the safety net provided by the stimulus.
Advising small businesses on emergency loans provided under the CARES Act
Small businesses are being profoundly impacted by the shutdown to stop the spread of the COVID-19 virus. The CARES Act provides for emergency loans either in the form of loans issued by the Small Business Association (SBA), or through an SBA-approved lender. Cahill is advising select small businesses about their options for emergency SBA loans and grants under the CARES Act, and in particular, we will continue our longstanding emphasis on supporting businesses owned by women, minorities, and military veterans.
As the world confronts this unprecedented crisis, Cahill continues to analyze the evolving legal and economic landscape. To access our memoranda related to the COVID-19 pandemic, click here.
Cahill Pro Bono
For decades, Cahill lawyers have worked face to face with pro bono clients to provide individuals and families with access to justice and opportunity. Whether we are standing up for our clients in asylum, immigration, or criminal proceedings, representing vulnerable families in international custody disputes and domestic violence matters, submitting an amicus curiae brief to the U.S. Supreme Court or an international war crimes tribunal, or helping a military veteran start a small business with an international supply chain, all resources of the Firm are brought to bear to make a difference.
75
Number of Matters
Open in 2021
46
Non-Profit Organizations Supported
16+
Number of
Countries Involved
Initiatives
Our lawyers are encouraged to work on pro bono matters that support the causes they care about most, and through our various pro bono initiatives, including many that leverage our long-standing relationships with premier public service organizations, Cahill's pro bono practice offers a wide array of opportunities to have an impact.
Each pro bono initiative is overseen by a dedicated Partner Advisor who serves as a mentor and experienced resource to associates who are handling matters within that particular initiative.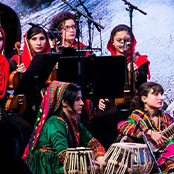 Cahill Pro Bono for the Arts
Partner Advisor: Brockton B. Bosson
Cahill attorneys work closely with leading arts and cultural institutions in New York City to provide legal services on a range of issues.
Read More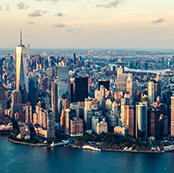 SDNY Criminal Justice Act Panel
Partner Advisors: Anirudh Bansal, Nola B. Heller,
Cahill partners Anirudh Bansal and Nola Heller share an appointment on the Criminal Justice Act ("CJA") Panel for the Southern District of New York.
Read More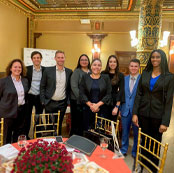 Legal Aid Society
Partner Advisor: Landis C. Best
Through our long-standing partnership with The Legal Aid Society, the oldest and largest nonprofit legal services organization in the country, Cahill attorneys provide access to justice for low-income New Yorkers on a range of legal matters.
Read More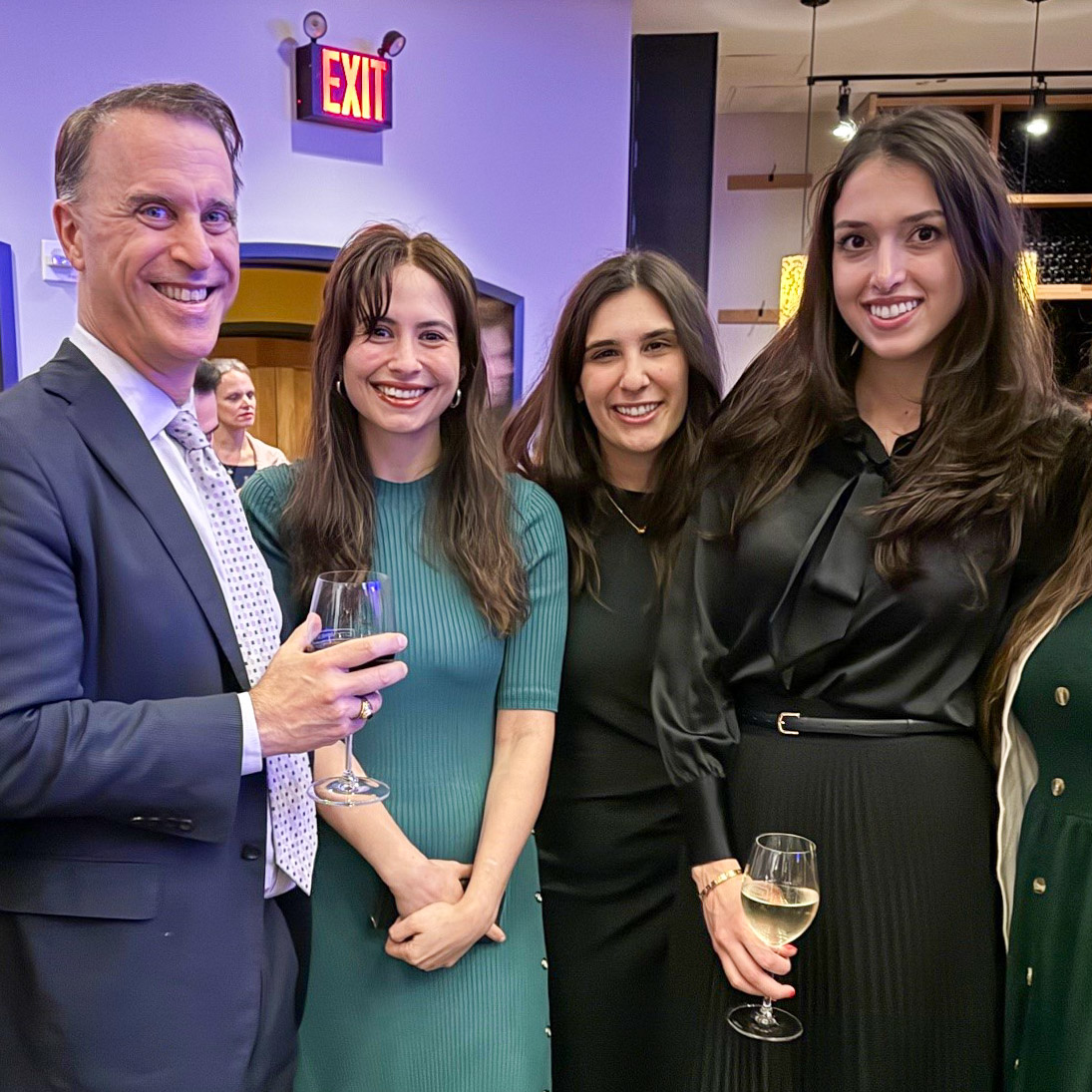 Sanctuary for Families
Partner Advisor: Joel Kurtzberg
Cahill provides legal representation and advocacy to victims of domestic violence and sex trafficking, along with their children, in family and matrimonial law, immigration, public benefits, and other legal areas.
Read More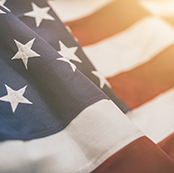 Veterans' New Business Initiative
Partner Advisor: Brockton B. Bosson
Cahill attorneys serve as a strategic partner and early-stage general counsel to military veterans who are transitioning from the armed services and making an impact in the marketplace by starting new business ventures.
Read More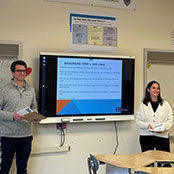 Know Your Rights
Cahill attorneys teach students at an Urban Assembly School in the Bronx about the Bill of Rights, covering topics such as criminal procedure and First Amendment rights.
Read More
Testimonials
Your work gave me and my son our new life . . . I don't have to be afraid anymore.

Sandra, domestic violence survivor and Cahill client through our partnership with Sanctuary for Families

Cahill provided an outstanding crew of lawyers in the beginning phases. I know of other businesses that have paid an arm and a leg to get what we've got. Amazing!

Raymond Collazo, founder of filmmaking collaboration platform FilmLinkUp and U.S. Army veteran

Focusing on my biotechnology company; I needed to generate the best quality science, and not be distracted by legal matters. It was a great relief for Cahill to have my back and support in that space.

William, biologist and U.S. Marine Corps veteran

Cahill's contributions as a trusted legal advisor to Lincoln Center have been immeasurable. Their advice draws from a deep well of legal knowledge concerning internal audit, compensation, and good governance in the context of the nonprofit sector.

Lesley Rosenthal, General Counsel of Lincoln Center for the Performing Arts
Leadership
The Firm's pro bono program is overseen by the co-chairs of the Pro Bono Committee who are actively involved in pro bono matters and are responsible for promoting and guiding Cahill's pro bono initiatives. On a day-to-day basis, our pro bono program is led by a dedicated, full-time Pro Bono Counsel. In addition to coordinating the participation of Cahill lawyers firmwide in pro bono matters, Cahill's Pro Bono Counsel engages with public service organizations to identify innovative ways in which our lawyers can make an impact in communities in New York and around the world.
Partnerships